The body's natural fat and stem cells contains what is needed to form the basis of several procedures for natural augmentation as well as shaping of the breast. The breast augmentation can be done either with autologous fat (lipofilling) or stem cells (cell-assisted lipotransfer, CAL). Both procedures are done in gentle local anaesthesia, and the gained volume of the breast consists entirely of the body's own tissue. There is no breast implants involved.
Consultation to new body shape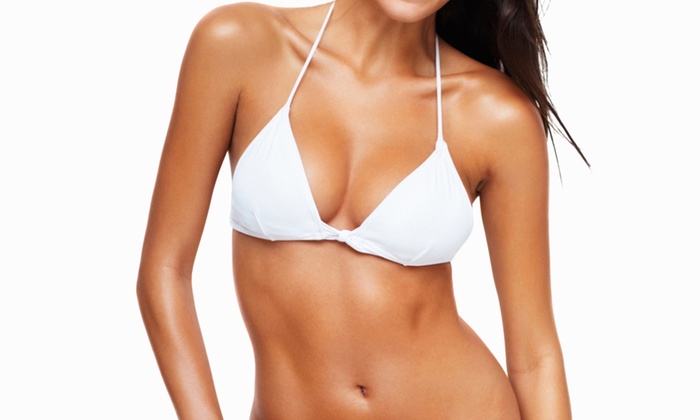 The process starts with a very detailed medical consultation and exam. All arguments for as well as against breast augmentation will be explained and the patient is informed about which preliminary examinations are needed if they decide on having, breast augmentation performed.
Day of surgery
When all formalities have been settled, photographic documentation is done. The physician will then require your autologous fat for the actual breast augmentation, which is gotten using liposuction from the areas you want it taken from. The areas to obtained liposuction from are marked on your body. Following liposuction, absorbent towels will be wrapped around your middle and thigh areas, so the fluid for local anaesthesia will not seep out of the body. You will be told what to wear during the healing process, usually compression garments.
Opinion
In a professional opinion, the patient's own fat has these advantages. Almost everyone has enough of it and most people would be happy to have a little less. As only your autologous fat is used for breast augmentation, the new, additional breast volume consists of your autologous tissue. Autologous fat is extremely suitable as filler, because it does look real in any position (regardless of whether you are moving, standing or lying down) and feels natural to the touch. The natural breast function such as breastfeeding is retained after surgery with autologous fat. It also contains your own stem cells which can adapt to your own body.
Size
Normally, the breast can be augmented by a half up to a maximum of two cup sizes. Results can vary from patient to patient. After your body is disinfected, local anaesthesia is administered. While this is taking effect, you can rest until the actual liposuction begins and breast augmentation is subsequently carried out.  When stem cell breast augmentation is performed, stem cells are obtained from a part of the autologous fat from the liposuction. During the standard autologous transfer, the extracted autologous fat will be injected into the breast without being treated.
Check-ups will be scheduled on an individual basis and you will be able to contact your physician around the clock so that the staff can provide you with have the best possible post-surgery care.